EPIC was conceived in 2018 and borne out of a passion and desire to empower entrepreneurial young people to realise their business dreams. Since the start, its purpose has been to close the gap that can exist for some young people due to adverse life factors and provide them with real, meaningful opportunities and the chance to fulfil their potential. 
Being part of the Martin James Foundation and its global network of organisations, the team already had a long and successful history of creating inclusive communities by improving outcomes for young people and families globally. This experience, coupled with the desire to empower more young people utilising the business start-up expertise of its founders and resources from across the Martin James Network, created the focus of EPIC to do something more locally and give back to the community in the West Midlands. 
EPIC initially started via a partnership with the Birmingham Care Leavers Association as a place to refer young people who had a dream and the will to set up their own businesses. Funding was raised from corporate sponsors and events, mentors were identified from leaders within the Martin James Network, and services were allocated from the Network's businesses as part of their CSR strategies. This approach enabled the team to provide young people with the incubation support they needed, from legal advice to branding and budgeting.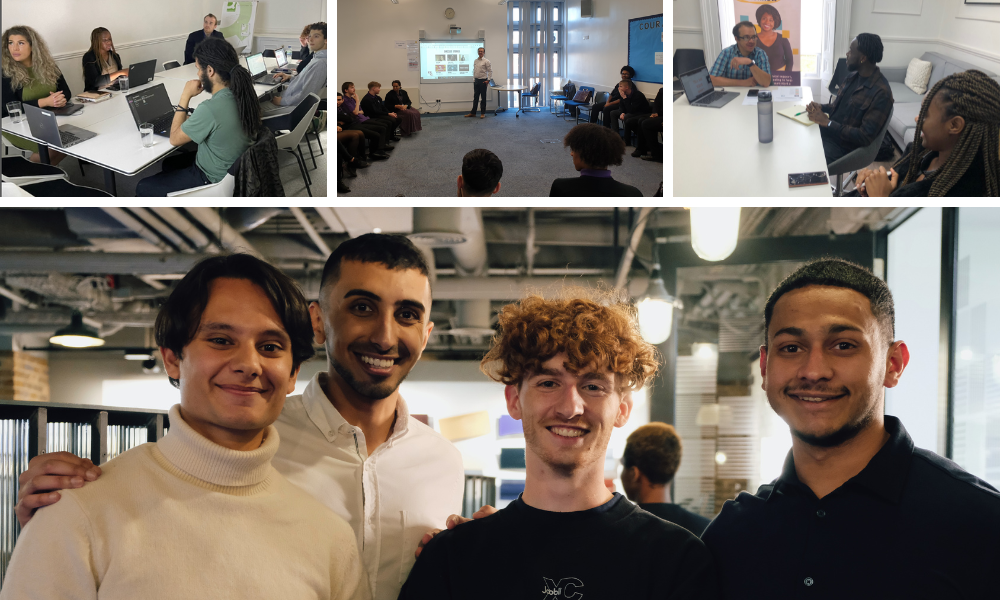 Since then, the team has helped more than 40 young people to launch their business ideas. In addition, many more young people have been empowered with small grants during the COVID-19 pandemic and to create educational content through a partnership with BeatFreeks. 
With a passion for continually enhancing the programme, in early 2022, the team structured the Young Business programme. It now provides three core aspects of support: skills masterclasses, which equip young people with the knowledge and information to be able to nurture and sustain their businesses; mentoring from a specialist who has experience and connections of working in a sector aligned with their business venture; and funding to help with initial start-up essentials. More than 15 young entrepreneurs have graduated from the Young Business Programme.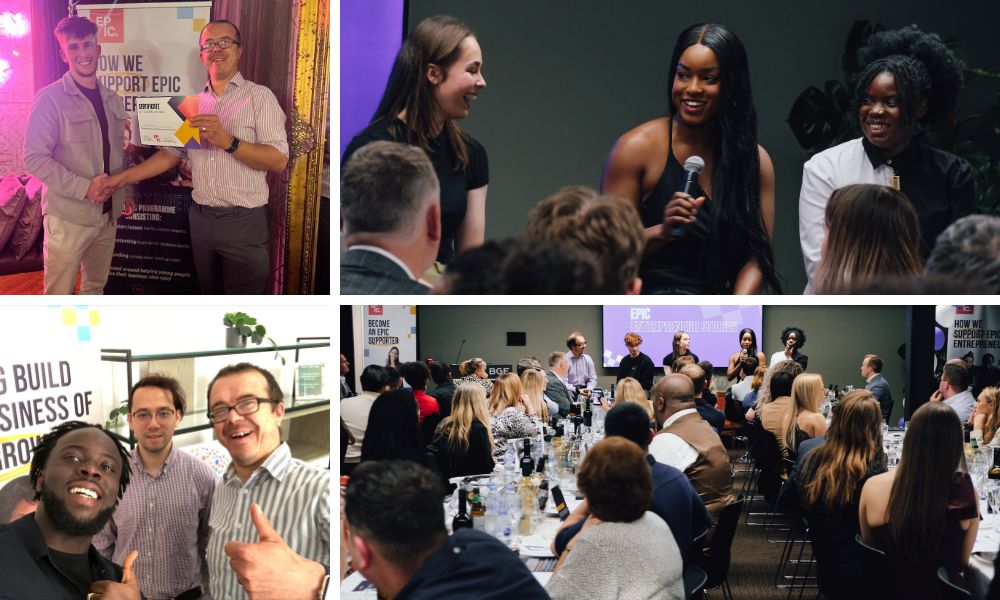 Ayyab and Jim Cockburn, co-founders of EPIC share their thoughts about what inspired them to start EPIC.
"In the work that we do as part of the Martin James Foundation, we have seen how crucial supportive community structures are, whether they're familial, workplace or societal, in all our lives, to help us grow, develop and thrive. As we grow and expand to empower more young people across the Midlands and throughout the UK, we remain steadfast in our vision that all young people, no matter their background and life experience, deserve a chance at entrepreneurialism and we need to create the support structures to enable this. Creating EPIC Futures for our generation and the ones to come, absolutely depends upon it!"
The second annual EPIC Young Entrepreneur Awards are taking place on 15 September in Birmingham, UK. To learn more or purchase tickets, please visit the event page. 
Calum Sawford, COO of the Martin James Foundation and Programme Lead for EPIC shares,
"We firmly believe in nurturing and supporting the entrepreneurial spirit of young individuals, and the EPIC Young Entrepreneur Awards serve as a platform to celebrate their remarkable journeys."
Learn more about EPIC by visiting https://www.epicfuture.co.uk/.