To celebrate International Women's Day, we are highlighting some of the remarkable women working in family-based alternative care for children that we are privileged to know, partner with, and learn from worldwide. 
Hilda Nabbosa is a Project Manager at Child's i Foundation, our partner organisation in Uganda. She is a social worker with a bachelor's degree in social work and social administration from Makerere University. She is deeply passionate about her work, approaching it with a constant willingness to learn and grow while seeking impactful results. She is ambitious and aims to become an expert in her field and become one of the best technical people in family-based alternative care in Uganda and the world.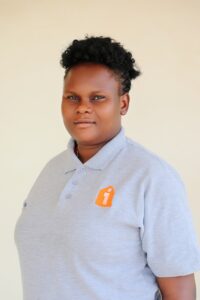 While there are many rewarding elements of her work, she finds satisfaction when she sees children she and her organisation supported successfully reintegrate into families and communities and thrive.
The willingness of foster carers to wholeheartedly accept caring for children without compensation inspires her as it's evident that they've fully embraced the importance of family-based care instead of institutions.
"Every day, my passion for working with children and strengthening communities motivates me. I am inspired as I witness the positive results I have made in the lives of children, families and communities. I love working alongside families to develop the best solutions to their challenges," says Hilda.
Learn more about our work with Child's i Foundation at https://martinjames.foundation/new-partnership-to-demonstrate-community-led-alternatives-to-orphanages/