In this reflection piece, M Noor Choirullah, Harum's Founder and Director, shares Harum's work in Indonesia with foster families while seeking to formalise foster care.
Harapan Ummat (Harum), an Indonesian non-governmental organisation based in East Java, has been dedicated to supporting families in need since its establishment in 2005. By providing parenting skills and access to education, Harum aims to support and uplift communities. In 2020, Harum was entrusted with piloting foster care in the region as part of the government's initiative, thus formalising the much-needed support for foster families.
The Situation of Children in Indonesian Orphanages:
In Indonesia, an estimated 500,000 children between the ages of 0-17 are in residential care, which is defined in the UN Guidelines for the Alternative Care of Children as 'care provided in any non-family-based group setting, such as places of safety for emergency care, transit centres in emergency situations, and all other short- and long-term residential care facilities, including group homes'. This includes an estimated 7,000 orphanages, Islamic boarding houses and small group homes.
The majority of children residing in Indonesian orphanages are not actually orphans. Instead, they belong to families experiencing poverty from rural and remote areas, single or incarcerated parents, children abandoned by migrant domestic workers, stateless individuals without birth registration, and those facing educational barriers. Orphanage owners and employees sometimes recruit these children by offering promises of food, shelter, and education, taking advantage of their vulnerable situations.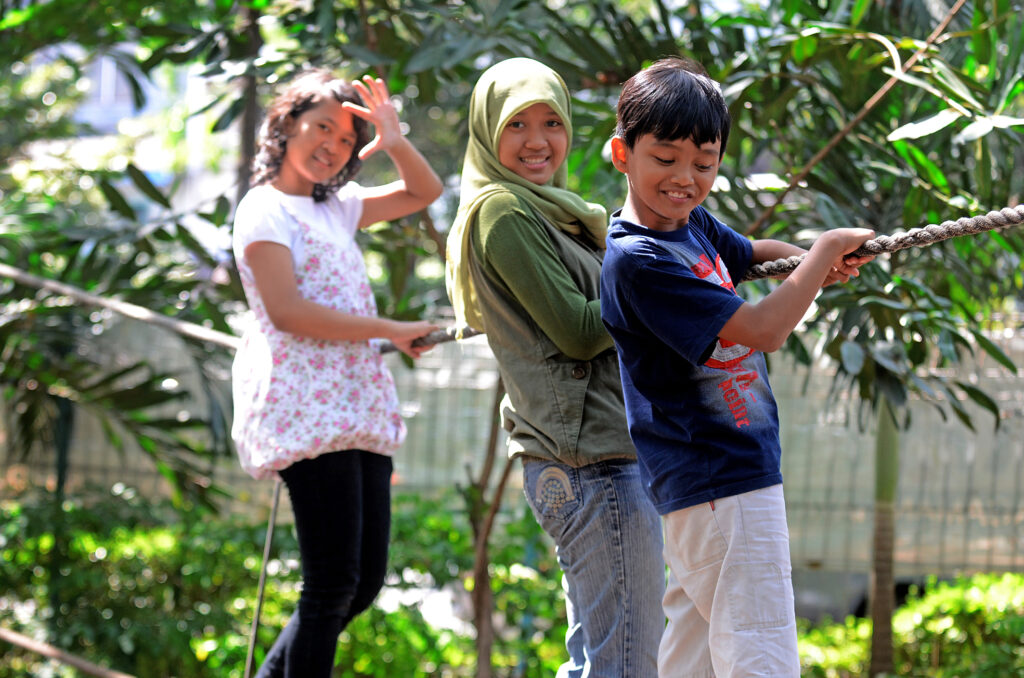 Harum's Work and the Need for Formalisation of Foster Care:
Harum is working to create better solutions for children in need of alternative care, including foster care. While foster care is formalised in some parts of Indonesia, it is not yet a fully established system in East Java. However, there is a long, rich history of families in the region informally supporting children in need of care, and Harum works to ensure that families already caring for children are supported and that more foster families can be identified.
Harum categorises foster care into two types: forming and existing.
Existing Foster Care formalises care by families who are already fostering children.
Forming Foster Care formalises care by families who are not yet fostering children.
Through Harum's efforts, 29 children have received support under Existing Foster Care, with 18 finding legal care within 15 foster families. Additionally, Harum is currently assisting one family in the process of Forming Foster Care.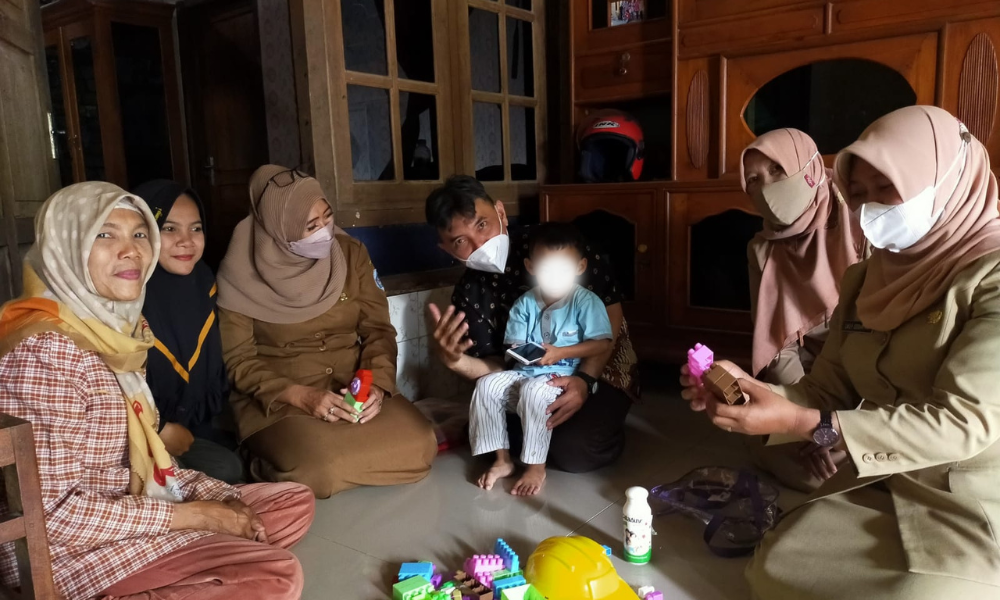 The Importance of Legalisation:
Legalising foster care, mainly through implementing Existing Foster Care, is essential in addressing the surge of illegal adoptions and safeguarding children from violence, exploitation, and trafficking. Instances of fraud and embezzlement are prevalent in illicit adoption cases. Legalising foster care protects children's rights and provides clarity and legal safeguards for foster carers and the community. It also addresses the perception that legal adoption procedures are burdensome, offering a secure environment for older children requiring long-term care.
Case Stories:
Harum has been actively involved in managing and assisting cases of long-term or permanent foster care (existing). One case involves a couple in their 60s who discovered a baby abandoned in a sugar cane plantation early in 2021. The couple did not have children and provided excellent care for the baby. However, due to the maximum adoption age limit of 55 years, adoption was not feasible. Therefore, the decision was made to legalise the baby's care through the foster care process.
Similarly, a couple in their late fifties with adult children of their own fostered the baby of a 15-year-old girl who became pregnant as a result of sexual violence. The couple treated the baby with exceptional care, forming a strong emotional bond. Adoption was not an option, so the legalisation of the baby's care was carried out through long-term or permanent foster care.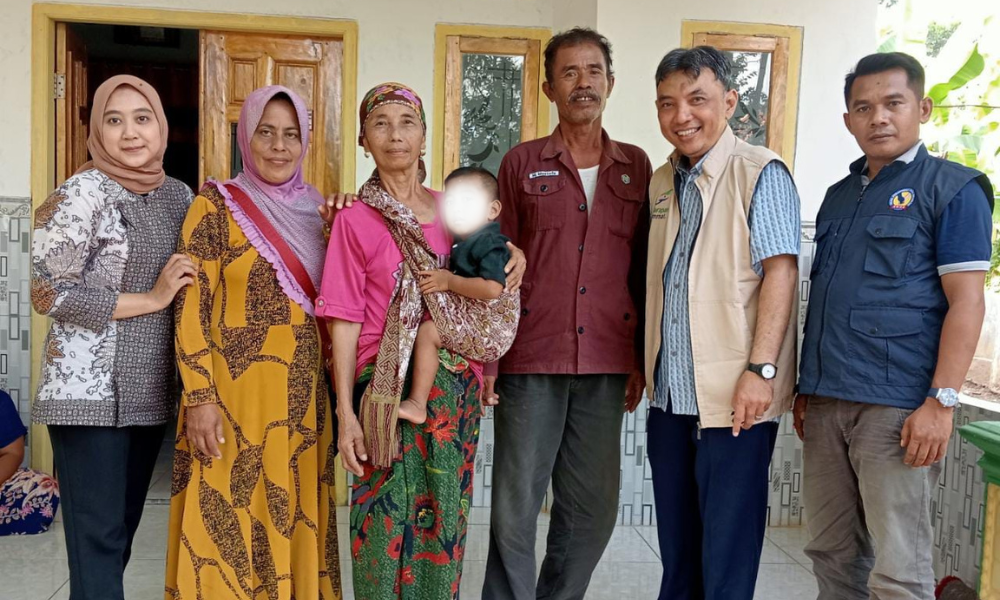 Mr Imam Rohani, chairman of LKSA Nurusy Syamsi Ponorogo, an institution chosen by the Ponorogo Childcare Association to be assisted by Harum to prepare to become a Foster Care Agency shares,
"Implementing foster care is not only for the best interests of children, saving their future is saving the nation's future. The current constellation and complexity of children's problems and the situation of children in Indonesia necessitates that Foster Care must be carried out and cannot be postponed any longer. We admit, for Indonesia, this is still in its early stages, but we are proud to be a part of that effort."
By shedding light on these stories and emphasising the significance of legalising foster care, we hope to create a better understanding of the challenges faced by foster families and the vital importance of providing a safe and loving environment for children. Foster care should be recognised and supported to protect children, reduce illegal practices, and promote their overall well-being.
The Martin James Foundation is grateful for its partnership with Harum, providing vital technical and financial support in their collaborative efforts with the Indonesian government to develop foster care and ensure children grow up in safe and loving families rather than orphanages. To learn more about our work with Harum, visit https://martinjames.foundation/partner-harum-family-center/