To celebrate International Women's Day, we are highlighting some of the remarkable women working in family-based alternative care for children that we are privileged to know, partner with, and learn from worldwide.  
Leena Prasad, a lawyer and a single mother of two young boys, is the Associate Director of Advocacy, Research & Training (ART) with Udayan Care, our partner organisation in India.
For more than a decade, Leena worked in the courts handling domestic violence and marital disputes, primarily providing pro-bono support to survivors of gender-based violence in India. Following that, she took her wealth of legal knowledge and transitioned to working with Udayan Care on issues of child protection and family-based alternative care. Leena brings a lot of insights from her legal background in her work on alternative care in India.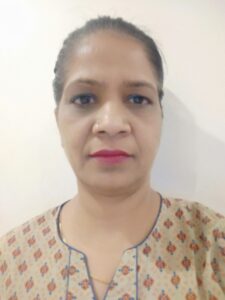 While her job is demanding, she aims to achieve an excellent work-life balance, knowing how essential it is to keep her family connected. This knowledge also drives her work as she encounters many children without parental care, making Udayan Care's work so crucial. 
"In my work, I try to add my own flavour of fairness, equality, and justice to the team I work with and to all the children and young people I engage with," says Leena.
Leena believes that there is nothing that a man can do which a woman cannot. She cannot tolerate any human rights violations and works hard to remove barriers to achieving the advocacy agenda at Udayan Care of being a family to all children and care leavers they come in contact with.
At home, she consciously works to equip her two boys with knowledge, values, attitudes, and skills to tackle gender disparities and respect human rights for all.
"My inspiration is the smiles I see on the faces of my own two boys and those young persons I work with to know that I have been one of the few chosen ones to bring sunshine in the lives of many," shares Leena.
Learn more about our work with Udayan Care at https://martinjames.foundation/udayan-care-partnership-announcement/